7 Creative Office Interior Design Ideas To Make Your Workplace More Inviting
Office interior design ideas
If you're stuck in a rut with your office interior design, just looking for some new ideas, or need help with office interior design inspiration, you've come to the right place.
This blog post is packed with the best office interior design ideas on how to make your office more stylish and functional, from clever organisation tips to advice on choosing the right furniture.
So whether you're remodelling your entire office space or just making a few small tweaks, read on for inspiration!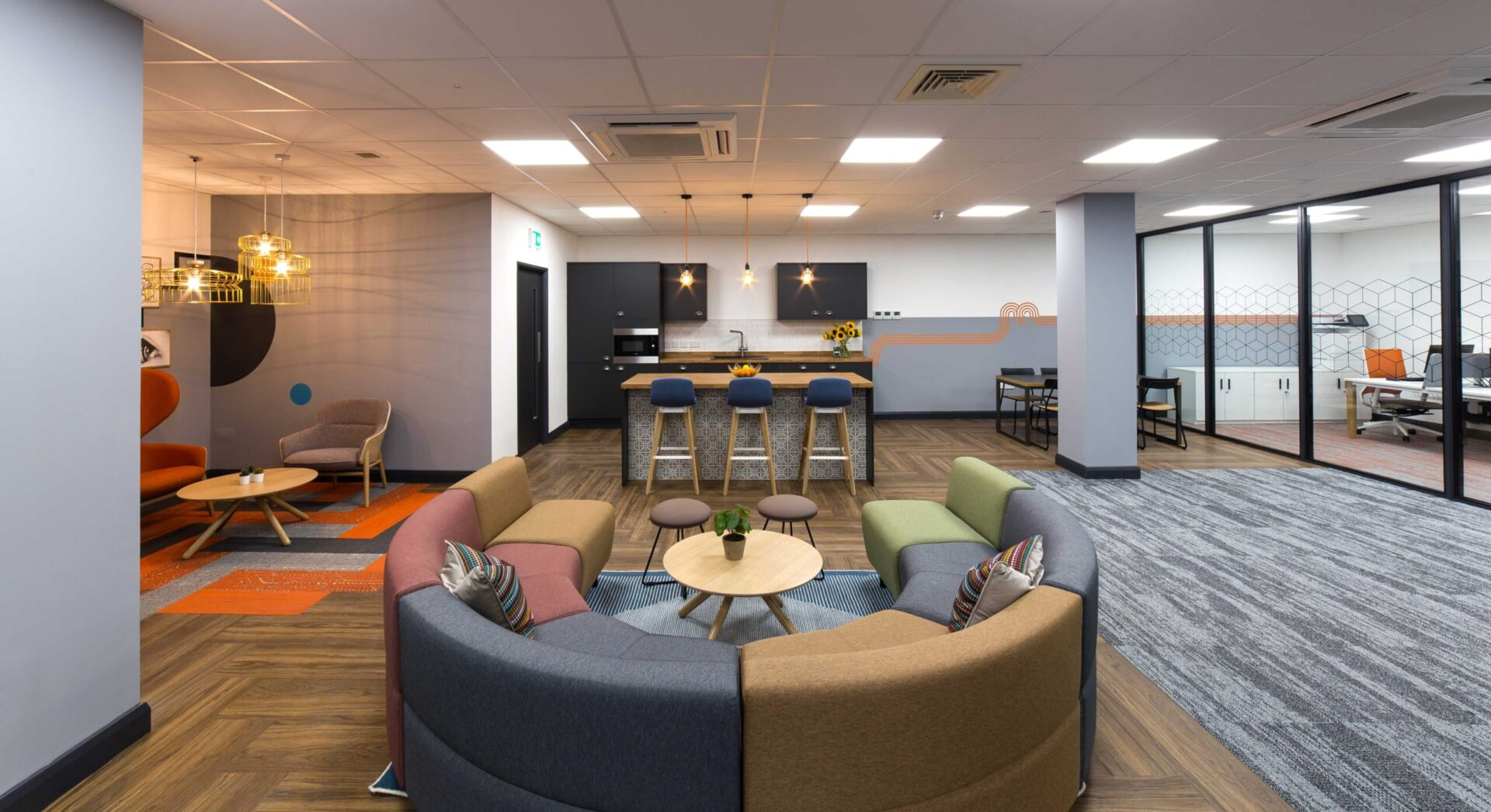 Let's face it: most interior design offices are pretty boring places. Typically, they're just a series of small cubicles, each with a desk and walls to keep people from seeing each other.
But does it really have to be this way?
Office design can actually have a big impact on employee productivity and creativity.
For example, walls can be used to create private spaces for focused work, or they can be removed entirely to encourage collaboration. Desks can be arranged in traditional rows or in more creative configurations that promote interaction. And the overall layout of the room can be designed to promote flow and minimise distractions.
In short, office design matters.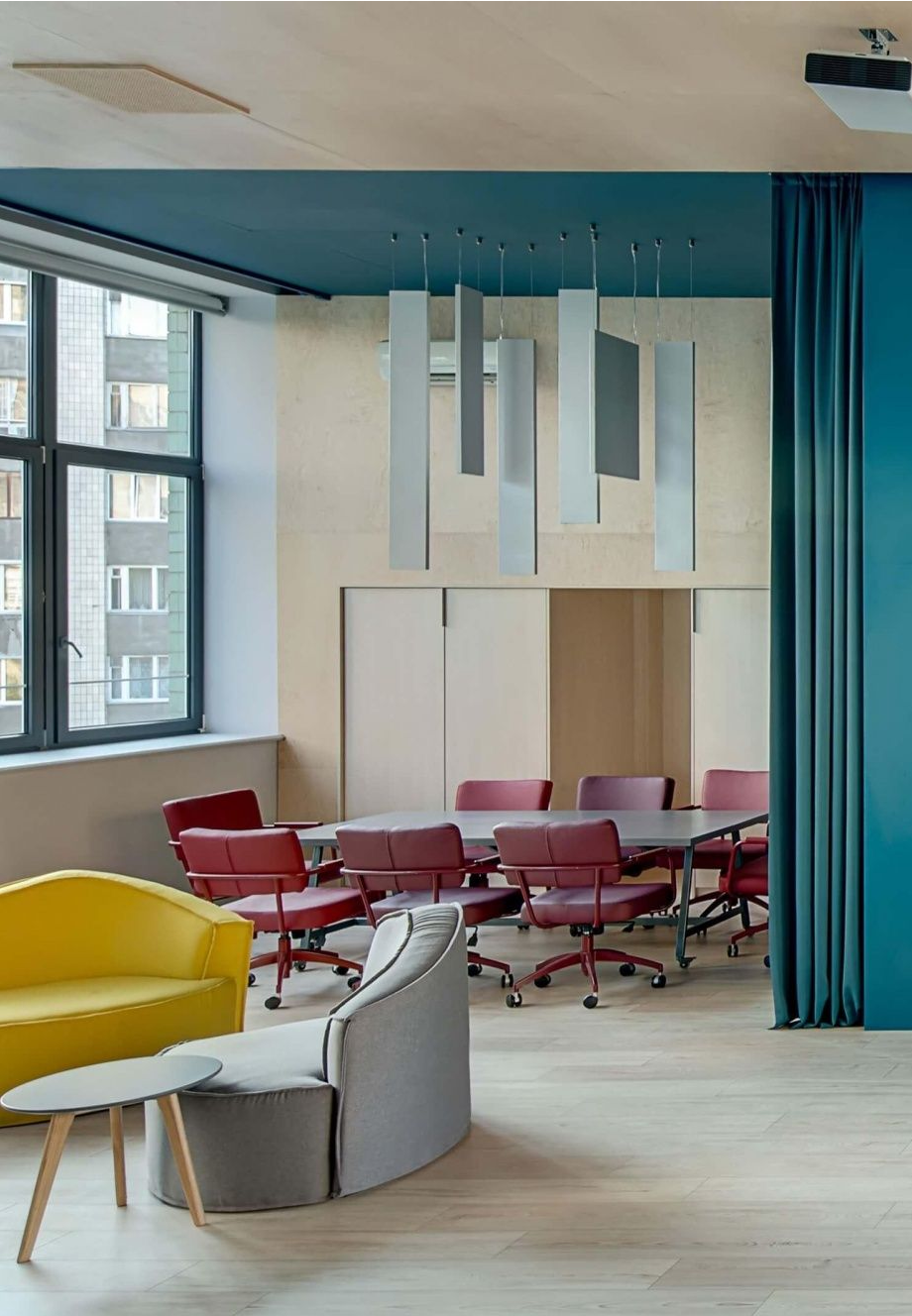 1. Make the office a comfortable place
Most people spend the majority of their waking hours at work in a company, so it's important that the office room is a comfortable and pleasant place to be.
The office must be a comfortable place with desks, furniture, walls, and ceiling. You should feel like you can focus and be productive.
The desk should be the right height for you and your computer should be at eye level.
The chair should be comfortable and support your back.
The walls must keep you focused.
The ceiling should be high enough that you don't feel claustrophobic.
All of these elements come together to create a room that is conducive to productivity and comfort.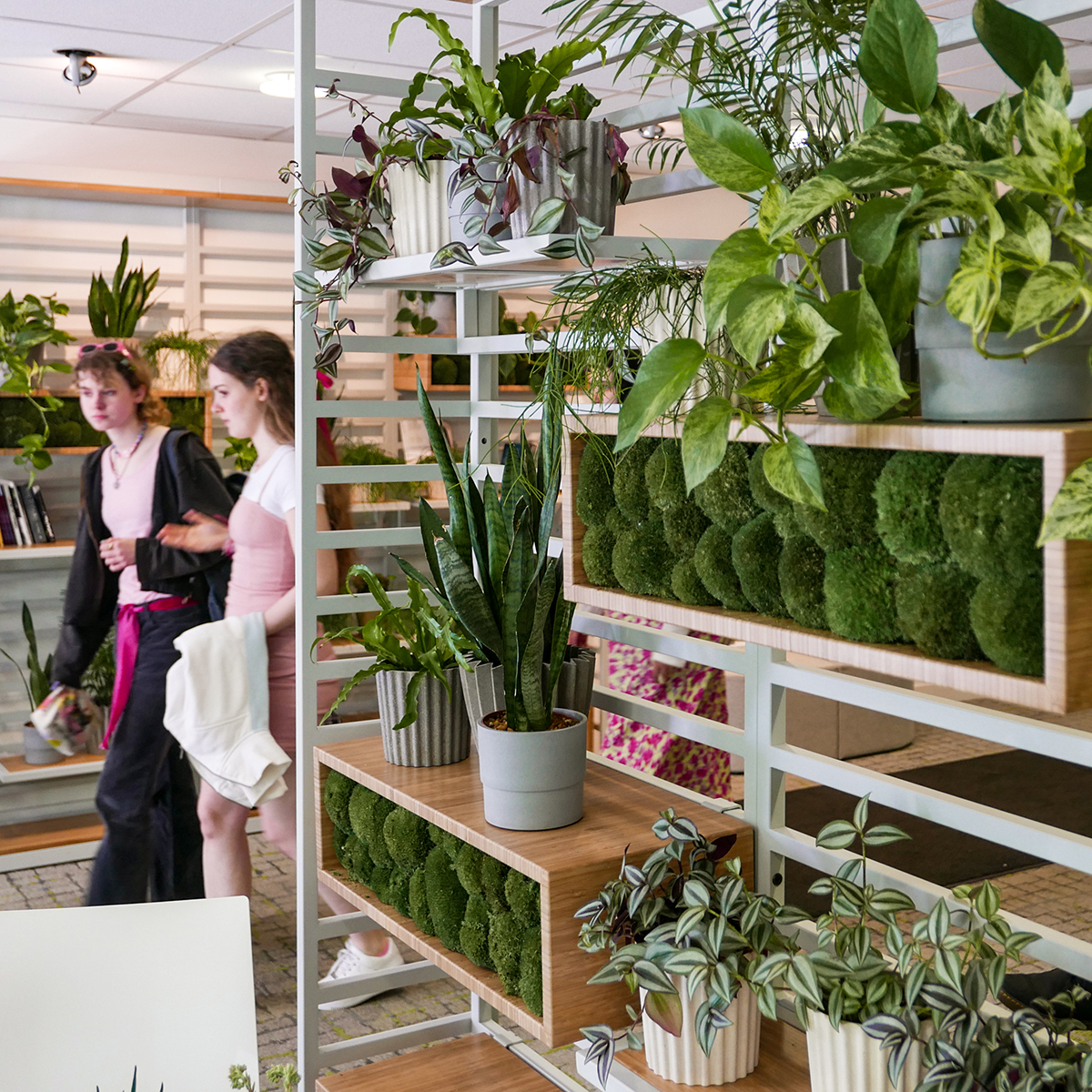 2. Add some greenery:
Adding plants to your office is a great way to liven things up and create a more inviting space. Not only do they look good, but they can also help improve air quality.
According to a study by the University of Exeter, employees who had plants in their office space reported higher levels of concentration and well-being. So if you're looking for a way to spruce up your space and boost your mood, adding some plants to your room is a great solution.
This solution would be appropriate for a modern workplace where fluorescent lighting, sterile decor, and constant drone of photocopiers are enough to make even the most dedicated worker long for the comforts of home.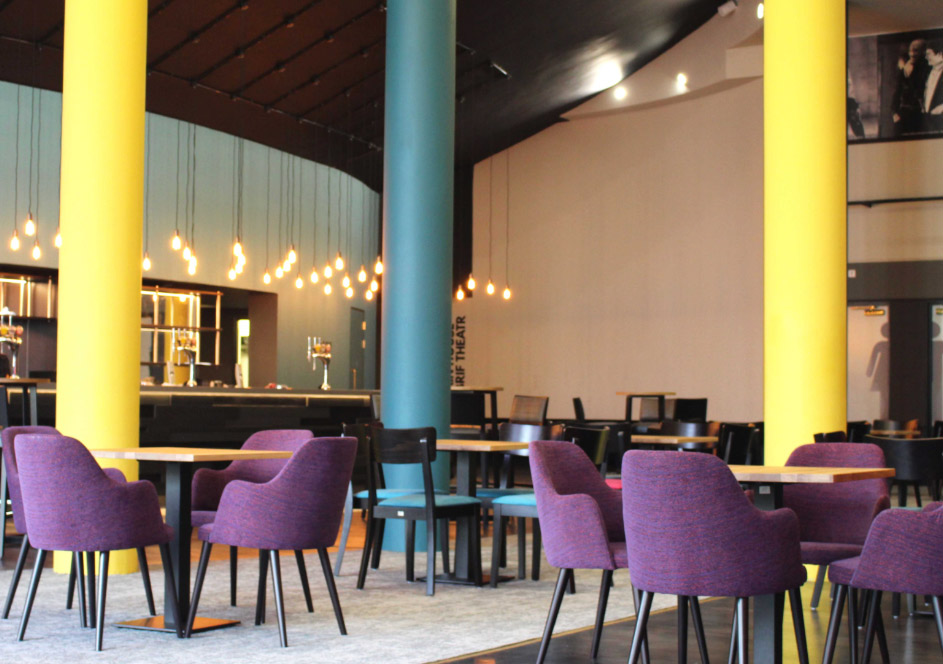 3. Bring in some colour to your office space:
Adding a pop of colour here and there can really brighten up an otherwise dull space. Try incorporating a different colour scheme into your decor through paintings, pillows, or even desk accessories to sparkle up your productive space.
When it comes to office interior design, there are two schools of thought: those who believe that bold colours are the way to go, and those who prefer a more neutral palette.
Of course, both approaches have their merits. Vibrant colours can help to create an energetic and inspiring workspace, while natural colours can lend a sense of calm and serenity.
Ultimately, the best approach is to find a balance between the two.
Use bold colours sparingly, reserving them for accent pieces or a statement wall. Then, fill in the rest of the space with a neutral and light colour scheme that will help to create a feeling of openness and flexibility. By combining the best of both worlds, you can create an office interior that is both stylish and practical.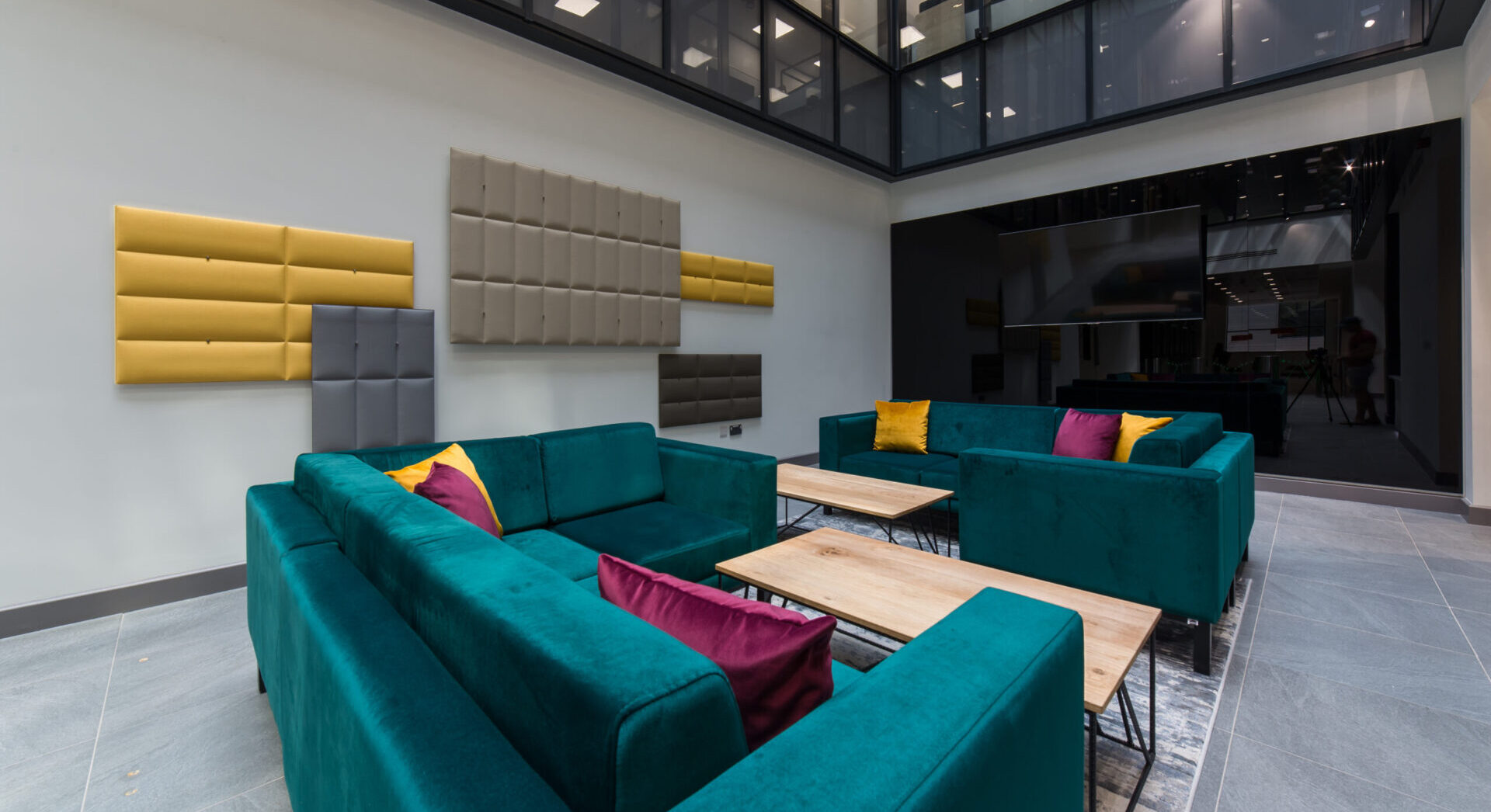 4. Improve chill-out areas
Making relaxed rooms more appealing is a tough balancing act. On the one hand, you want the common area to be inviting and comfortable, somewhere that people will actually want to relax. But on the other hand, you don't want it to look too much like an office.
After all, the point of a relaxation area is to provide a corner to break from work, not to remind people of it. The key is to find the right balance of chairs, plants, and lighting.
Too many chairs will make it look like a waiting room, while too few will make it seem unwelcoming. Minimalist furniture like an office chair, a sleek table, and a Monstera plant will give you the desired results. Plants should be low-maintenance so that they don't become a burden, and the lighting should be soft and relaxing.
With a little bit of effort, you can create a relaxing area that is both inviting and stylish. Swivel chairs are forbidden!
5. Get creative with storage:
If your office space is cluttered and unorganized, it can be quite off-putting. Take some time to declutter and find creative ways to store your belongings. This will not only make your office look neater, but it will also help you stay more organized and productive.
If you're running out of ideas for how to store things in your office, think outside the box! There are plenty of creative ways to keep your space organized and tidy.
For example, you could try hanging baskets on the wall to hold items like pens and paperclips. Or, if you have a lot of books, consider installing floating bookshelves and creating an eye-catching display.
Getting creative with storage doesn't have to be difficult. With a little bit of imagination, you can transform your office into a stylish, practical, and creative space.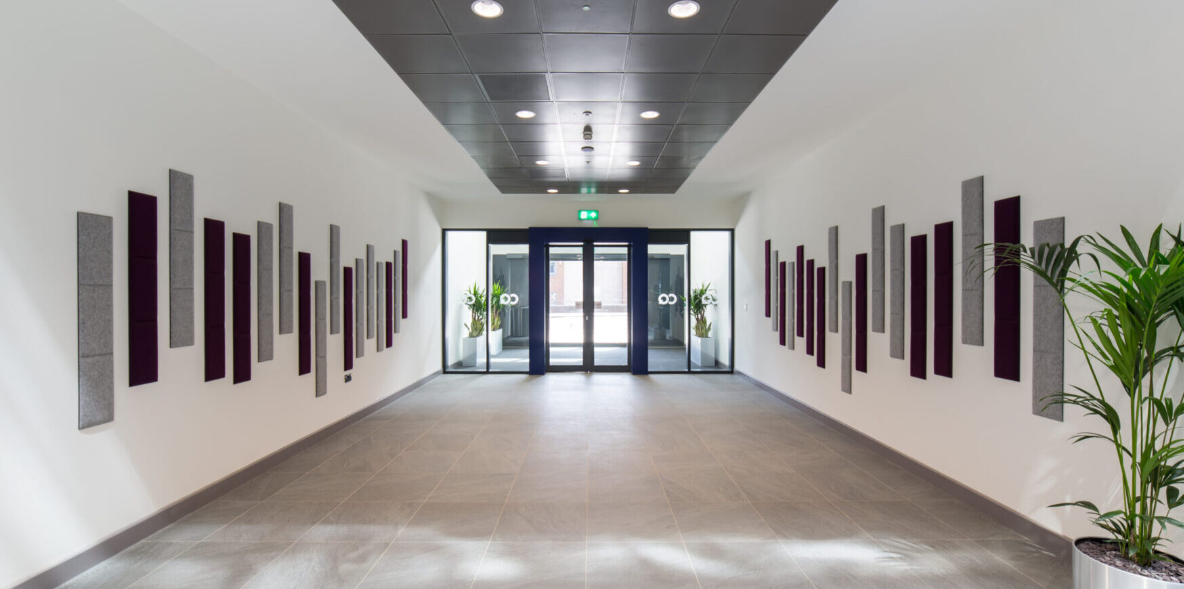 6. Make use of natural light:
If your office has great natural lighting, make the most of it! Open up the curtains or blinds and let the sunshine in through big glass walls. Not only will this brighten up your space, but it can also help improve your mood and energy levels.
Blinding yourself with artificial light is totally the way to go… NOT! If you want to be productive at work, make use of natural light instead. Trust us, your office will thank you.
You'll feel more energetic if you situate your workstation in an area with lots of natural light, but make sure windows won't reflect on your computer screen, since this might strain your eyes.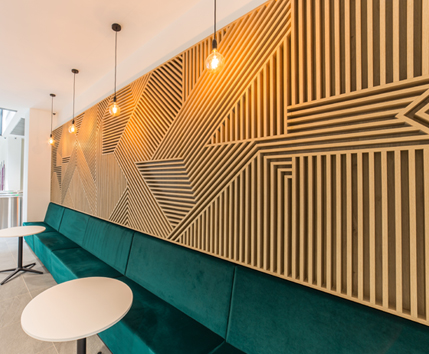 7. Add some personal touches to the decor:
Adding personal touches to your office space is a great way to make it feel more like YOUR space and encourages productivity. Hang up some photos or art, add some fun desk accessories, put out a few of your favourite books, and add a faux fur throw to make the desk chair a little cosier. Whatever you do, make sure it reflects your personality and makes you feel comfortable.
Personality is important. After all, who wants a boring old minimalist workspace? Add some personal touches to show your unique style.
Wall maps, art, pinboards that can serve as mood or inspiration boards, and world clocks can all be great options when considering office design ideas.
Inserting a statement wall could be an effective office interior design inspiration. Adding a statement wall to an office creates immediate interest. A statement wall can be as simple as painting one wall with different bold colours than the rest of the office, or it can be an intricate design of wood, tile, or large shelving units.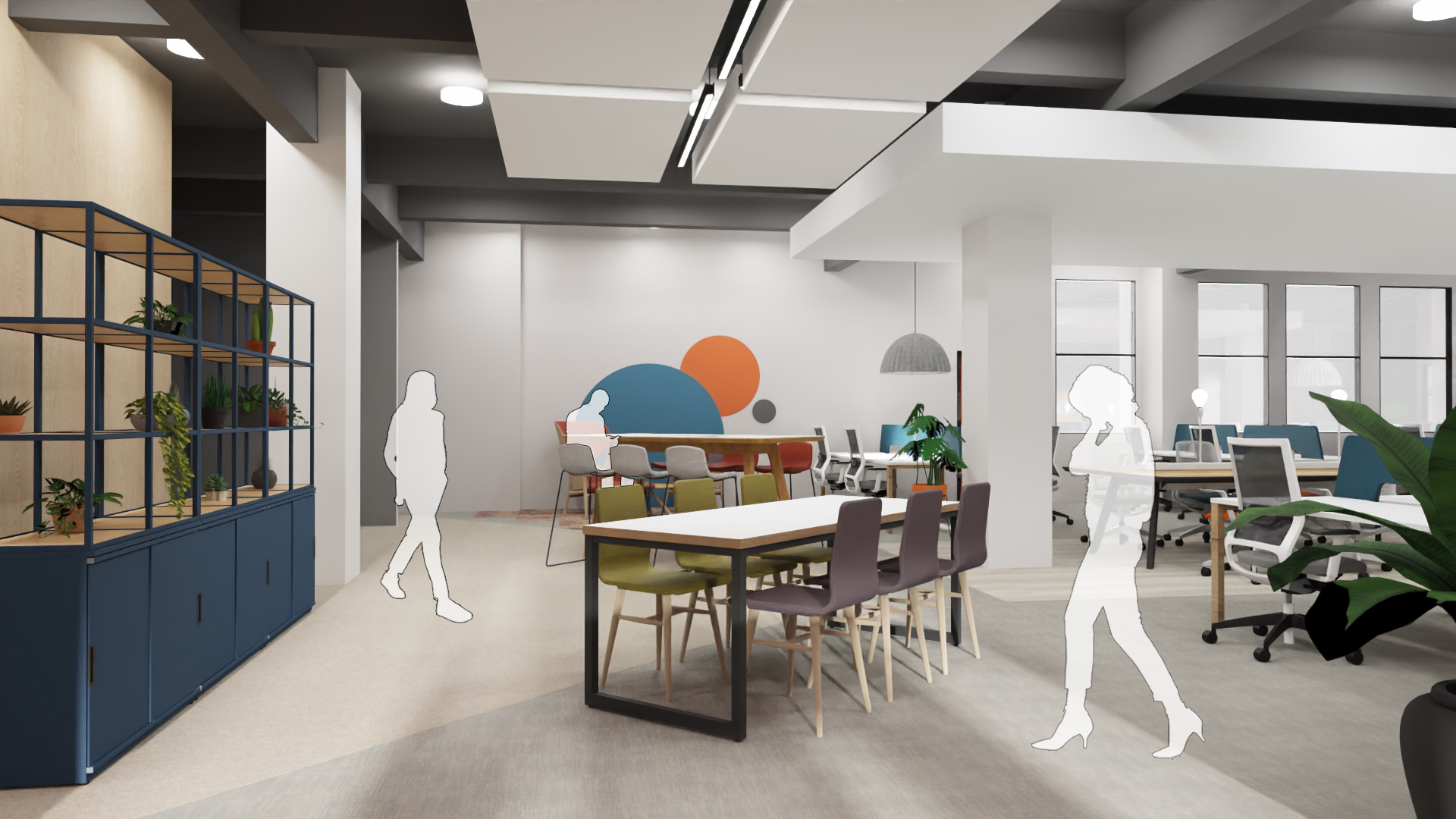 Conclusion
By following these simple tips, you can easily transform your office space creating a more inviting and enjoyable space.
It's been a long time since office workers have had to make so many changes to the way they work. With the outbreak of Coronavirus, office workers have had to adapt to a new reality where social distancing is the norm. However, as office workers are gradually returning to their workplaces, there is an opportunity to make some positive changes to the office environment. One such change is to invest in renovating office design.
Experts can help create a more efficient and stylish office space. By working with experienced designers like Synergy Workplace Designer, office workers can create a workspace that is both functional and inviting. In a post-corona world, office design will be more important than ever before. Investing in office designers now will help to ensure inspiration and that your office is ready for the future.