Can CCTV Be Used as Evidence in Court?
The purpose of a CCTV system is to track what's happening inside and outside a given structure. All indications captured by the cameras are sent to a screen for real-time monitoring and storage.
It's no longer a secret that CCTV is today a mainstay of public life. With the growing number of CCTV systems in use in the country, each person may get captured on CCTV at least 70 times each day. 
Considering this, you have to ask yourself, "how does this fit in with your security and the prosecution of burglars and criminals who steal or trespass on private security? "
Before we go any further, there's a need to address our primary question: can CCTV footage be used as evidence in court proceedings? The short answer is YES! But as is the case with all matters related to the legal world, this is not as straightforward as it may appear.
The government has put in place strict data stipulations governing the use of CCTV in court proceedings. 
• The CCTV footage shouldn't invade the privacy of any other person
• You need to have clear and well-placed signs indicating that there's a CCTV system in operation
• Its owner can only use this footage for the purpose it has been recorded, i.e., helping to protect the property by keeping an eye out for suspicious people. It shouldn't be used to spy on neighbors or monitor the personnel working in that residence
• Footage should only be stored for the duration of which it's needed
• Last but not least, you have to ensure that the footage is stored correctly and that the date and time of the recording are clear
The Problem with Using CCTV Footage
While CCTV footage has a broad reach, it's not always possible to rely on it entirely. The recordings are not foolproof, making it impossible to use them as the primary evidence in a court proceeding. 
In many cases, it comes down to the clarity and quality of the images or video recordings. Though innately linked to each other, it's impossible to get feasible pictures if the hardware in use isn't of the best possible quality. 
Most domestic, public, and business holdings have resorted to using modern systems capable of recording high-definition footage in real-time. However, not all systems are up-to-date, implying that the visual evidence may become compromised when inspected more closely. 
For instance, the non-HD systems tend to emphasise still imagery. The implication here is that such a system will likely miss split-second details. Other systems will take black and white images, which will affect the detectives' ability to make an identification.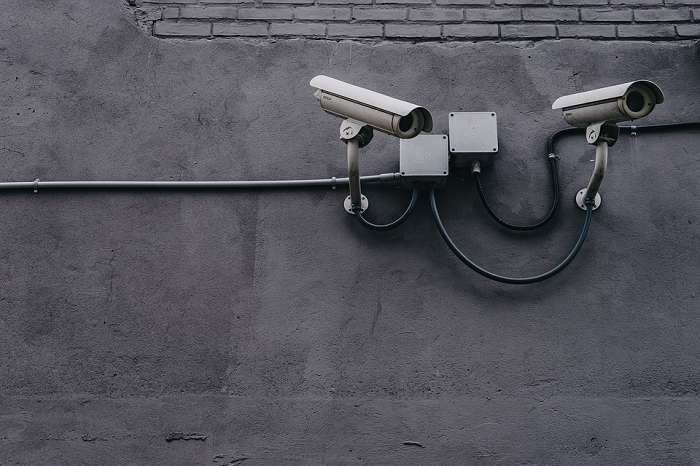 Another issue affecting CCTV systems is that high-quality audio is yet to become commonplace on the setups already in place. Lack of audio recordings doesn't do much to back up the footage and imagery already in place. 
The combination of insufficient visual evidence and imperfect audio makes it more challenging to provide objective evidence in court. The court analysts can't rely on this evidence alone to help them prove guilt or innocence in a court case. 
Primary Requirements for Using CCTV in Court Cases
Earlier, we looked at the data stipulations put in place by the UK and Irish governments to govern the use of CCTV footage in court. But did you know that the UK Home Office has released a guide on what the police will require from CCTV for them to use it in court?
The following four points feature prominently in this CCTV checklist:
Quality
What kind of pictures or video recordings will the system provide? Are they good enough? As you contemplate setting up a surveillance system, you have to ask yourself what it is that you expect from it. 
Understand your expectations, including how you would like it to perform. 
Storage
Who will have access to the system and recordings in question? The only way to ensure the tapes won't be compromised is to limit the number of people who can access the entire setup. 
If possible, have your technicians put in place measures to ensure the footage can be retained for up to thirty-one days. Such measures will come in handy in case you need to access older recordings. 
Export
Is it possible to export the recordings and the images already recorded? There's no guarantee that the detective working on the case will be familiar with your existing setup. Make sure that it's possible to export the footage to a portable storage device.
Playback
Can the recordings be played back on modern media devices? At some point, those handling the case may need to review the footage more than once. Playback ability guarantees that the footage carries enough credibility and weight for them to be used in court. 
Conclusion
CCTV cameras are everywhere you look. The security services have used them successfully to assist them in apprehending criminals and solving crimes. However, the footage must be high-quality, credible, and handled properly to be considered. Due to this, it is always a good idea to source your security equipment and have it installed by a professional company, such as South Wales-based Easy Security Systems. They install CCTV security systems for businesses and individuals throughout South Wales.