How to Choose a Good Conveyancing Solicitor
To anyone unfamiliar with property law, selecting a suitable conveyancing solicitor can prove to be quite a challenging task. Do you rely on recommendations you receive from friends or family? Or will you do it yourself or choose one for yourself? Will you choose a solicitor that offers cheap fees or will you choose one that has the highest rating?
In this article, we discuss some of the things you can consider when it comes to choosing a residential conveyancing solicitor. You will get all the information you will need.
Things to consider while choosing a conveyancing solicitor
Solicitors will always charge fees, these fees can be wide-ranging and it will depend on reputation and location. Generally, a house purchase can be very trying on your financial situation. Therefore, you have to ensure you have a good budget to cover your conveyancing costs. An affordable conveyancing solicitor is not the best. You will have to be on the lookout if there are lower prices than expected.
Ask your friends and family members
Your friends and family members may at some point be involved in the process of buying a house. Have your family member recommend a solicitor to provide you with a clear picture of the expectations you need to have. Moreover, if they had a bad experience while choosing a solicitor, you can remove them from your list.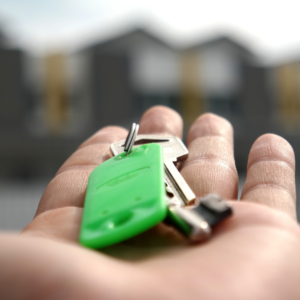 Be keen on their credentials
Solicitors with vast experience will tend to be more equipped to tackle your conveyancing compared to a practice comprising of legal juniors. Don't shy from asking your solicitor about their experience and their qualifications. Good legal practice will be able to display their capability when it comes to handling the conveyancing.
Take advantage of local knowledge
You may be facing the temptation of hiring a conveyancer from a different location as they offer attractive rates. This may result in repercussions. When you choose to hire a conveyancing solicitor from your local area, they will have an advantage as they have a specialty in that location. Hiring a local conveyancer means that they are aware of local news and developments which can impact your property purchase. Moreover, hiring a local conveyancer can potentially speed up the completion of the purchase.
Know about your solicitor's fee structure
Find out how the fee structure of your conveyancer operates. Get to know if they charge fixed fees or in case there are charges on a percentage of the value of the property.
The process of buying a property can be confusing and convoluted, especially if it's your first time buying a property. Seek out a conveyancer that often communicates with you throughout the process of buying the property. Chasing solicitors while buying a property is a hard task and you need to choose a solicitor that will take you step by step throughout the buying process.
Benefits of hiring a conveyancing solicitor
By hiring a conveyancing solicitor, among the common advantage is that conveyancing solicitors are highly trained when it comes to providing legal services regarding conveyancing. They have a wide knowledge of the legal processes and are equipped with legal advice that you may find useful. Some of the advantages of hiring conveyancing solicitors include;
They can study the draft contract extensively and pinpoint areas that need further investigations. For instance, whether a property is a freehold or leasehold.
After completion, your desirable conveyancer will finalize the process by exchanging deeds, paying the necessary stamp duty due, and ensuring registration of the change of ownership with the land registry.
When a property is displayed in the market, some aspects of it may not be made public. Some of these things may include the property having restricted planning permissions, being constructed in a flood plain, or being located in a conservation area. Having your conveyancing solicitor complete these searches will mean you have a strong negotiating position.
Conclusion
While buying a house, the most crucial thing you could ever do is choosing the right solicitor. The solicitor must be well-informed, well-qualified, and communicative. Good solicitors will help you get rid of additional stress.